Most of us do some shopping online. Some of us a lot! So how can we stay safe with using our credit card for all those purchases? Here are a few tips that go a long way toward protecting your assets while taking care of business: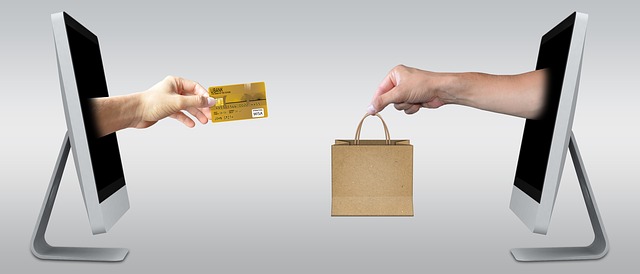 Only shop at sites you know and trust. Most of the problems come from sites that are just a little off the beaten path. That "Unbeatable Deal!" might be a trick to steal your credit card info. But, large well-known sites are seldom a problem.
Credit is safer than Debit. Credit cards have some built-in protection like a limit on your liability. It can be as low as $50 or even zero-liability. Debit cards do not have this same protection.
Secure sites. A secure site encrypts your credit information so it can't be stolen. Look in the website address for the extra "s" near the beginning. "https". This means that the site is secure. It doesn't mean that your 100% safe, but it helps a lot.
PayPal. Is PayPal safe? Absolutely. It may be safer than your credit card because it has powerful fraud and consumer protections in place. If you use PayPal, it's best to link it to your credit card, not your bank account. This way you'll also gain the extra layer of protection that your credit card provides. Double protection!
Protect your social. Never give out your social security number for a purchase. It's never needed for an online transaction. If they ask for it or for more info than is needed for the transaction, cancel the purchase and run.
Review your transactions regularly. Small unfamiliar charges that show up on your bank statement could be a test from a hacker, and can give them the green light to larger fraudulent charges.
Stay Private. Don't do online transactions on public computers or Wi-Fi. Your credentials could be saved or hacked. This could lead to identity theft or fraudulent credit card charges.